To become Safe Places certified you require an online Portal Account

The portal account allows you to apply and manage your Safe Places certification only

To complete the education and training course required for Safe Places certification you must visit the specific education course sites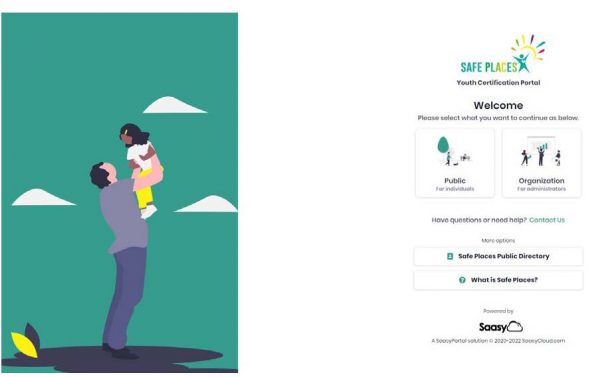 1.Apply for Certification
2. Renew Safe Places Certification
3. Complete Annual Declaration
5. Update your profile information

This portal is powered by SaasyCloud!
Next generation Turnkey SaaS Solutions for Mobile and Enterprise
Web Application and Portal Solutions
inquiries@saasycloud.com
We can't give enough positive feedback about SaasyCloud!

From the start to the finish of our project SaasyCloud were invested in our vision to ensure they delivered a software solution that we could be proud of.

The consultants were focused, organized, efficient, professional, and supportive throughout the entire process of our project. We appreciated their advice in navigating the requirements of our product and at the same time worked with us to find solutions to meet our needs.

We can't wait to work with them on future projects.