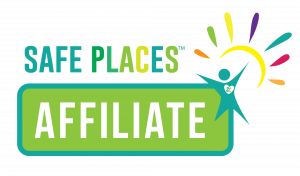 Affiliated organizations of Safe Places receive specific benefits and services for their group, business or association. Each affiliated group will also be given an affiliation logo and will feature as a member on our website and as part of the Online Youth Certification Public Directory
Affiliation Program
There are different levels of affiliation for those serving Swift Current and area and fees associated with affiliation are dependent on the number of people in the organization and preferred level of service. Services and levels are customizable based on your needs.
Visit our Support for Organizations page ( link this to the page)  for more information on the Affiliation Program.
To become an affiliated member, please email  youthfirst@safeplaces.ca
Provincial and National Organizations 
Provincial and National Organizations that want to mandate Safe Places-Youth Certification as a Quality Standard can implement Safe Places independently or as an Affiliated member of Safe Places.
Affiliation benefits and services are dependent on capacity, implementation preferences and resources available.  For more information on how to Become a Safe Places Organization contact us at Youthfirst@safeplaces.ca