Safe Places Certification
Our youth deserve to feel safe, to have positive relationships and experiences
whether at home, school or at play
What certification do I need?
There are three types of certifications available. Outlined below is the type and requirements for each. The role you play with youth or your organizations' requirements will determine which certification type you should have.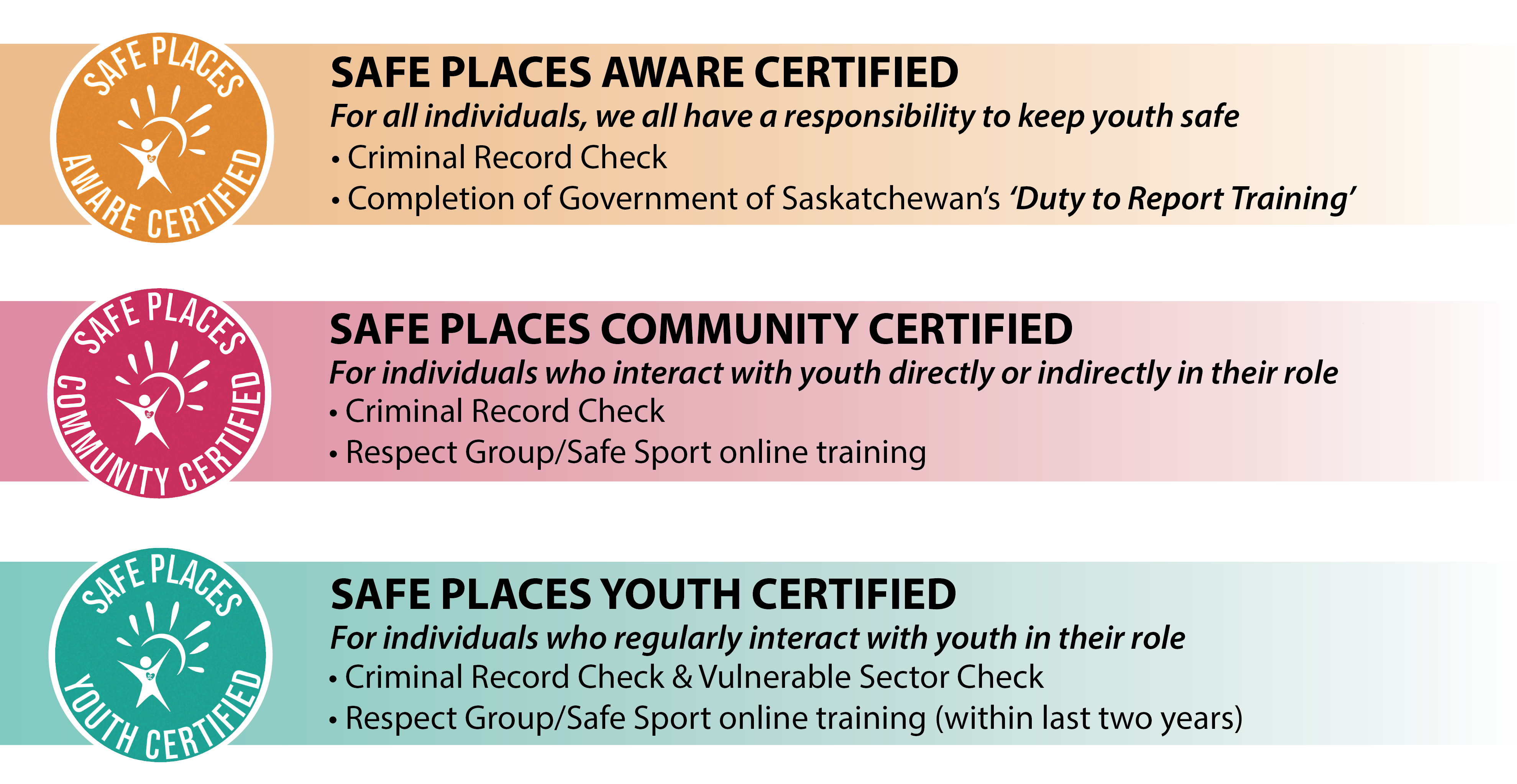 All applicants must be over 18. If you would like guidance on which certification you need please contact us.

A full overview of Safe Places certification can be found here

UPGRADING YOUR CERTIFICATION
At some point your role may change and you require a different certification type. Individuals will have the option to UPGRADE their certification from their dashboard to another certificate type should they need to at some point during their time. Click here For more Information.
All Certified Individuals in good standing will appear in the Safe Places Certified Public Directory
4 Year Certification
Once approved, your Safe Places Certification will be valid for 4 years, provided that you complete your annual declaration.
You will be required to recertify and complete all steps again after your set expiry date. Individuals will receive a 3 month and 1 month Renewal notification.
All enquiries related to certification can be emailed to portal@safeplaces.ca